The industry leading Strategy Execution platform
The i-nexus Strategy Execution platform enables organisations to successfully deploy and execute both Continuous Improvement initiatives and long-term strategy deployment.
Starting with capturing goals and cascading them throughout the company, i-nexus empowers uses to prioritise, align and manage the projects and actions needed to achieve their goals.
Deployed in a cloud (Saas) enterprise solution, i-nexus manages global complexity at scale, providing real-time performance management, analytics, benchmarking and benefit tracking to gauge results, adapt as required and focus on risk areas.
With i-nexus, organisations safeguard their strategic initiatives by ensuring the execution of their strategy whilst using the digital tool to remain agile as priorities or market conditions change.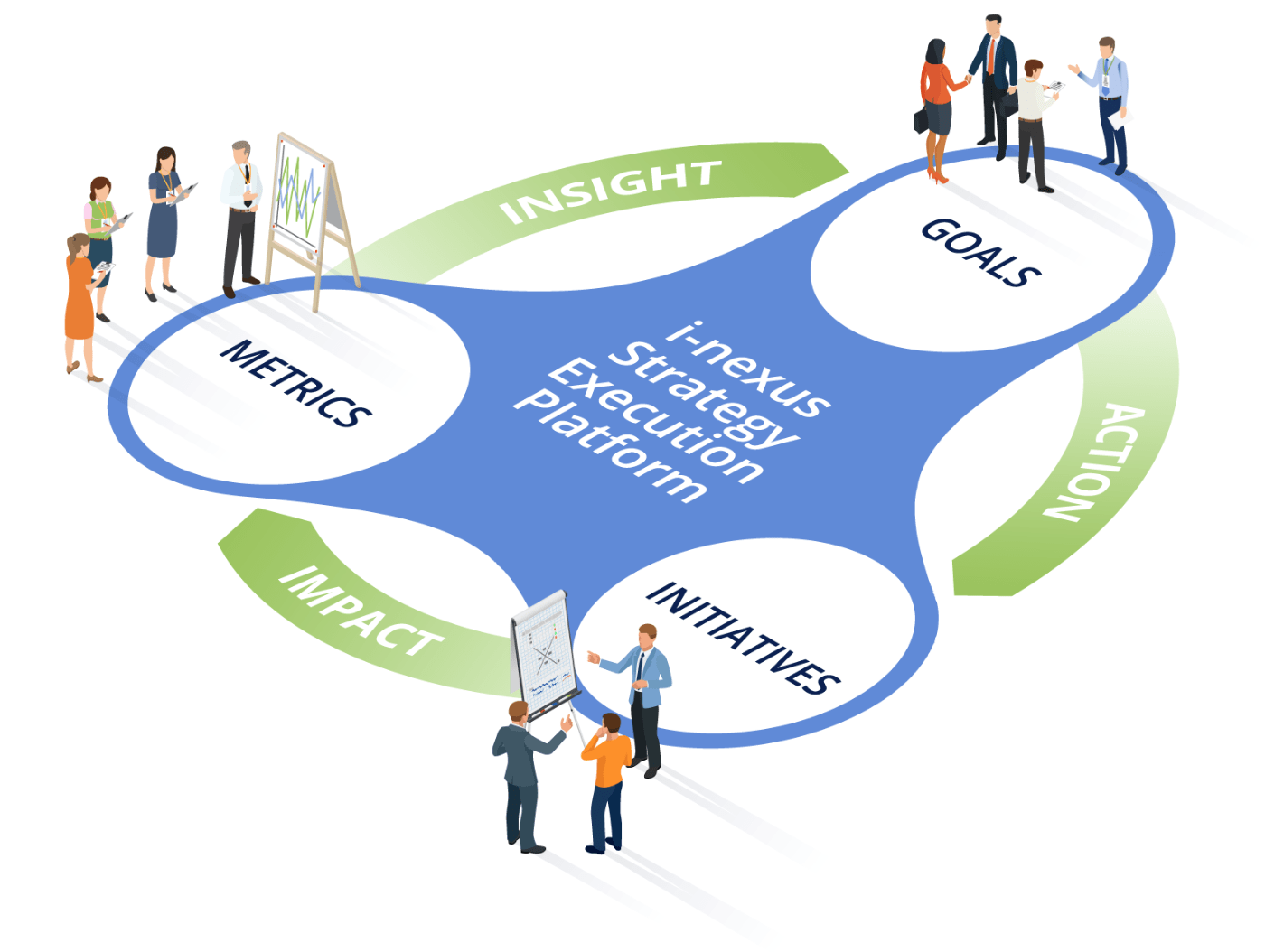 Goal management
Set, cascade and negotiate strategic goals through the organization, aligning your teams around strategic success.
Initiative management
Manage, coordinate and track programs, projects and other investment initiatives ensuring resources, dependencies, schedules and risks are managed and communicated.
Performance management
Measure results from your initiative investments, using feedback to make adjustments that drive improved business performance.
Demo the i-nexus Strategy Execution platform
Eliminate the confusion, complexities and challenges of executing your strategic goals with the software that safeguards your success.
Delivering strategy execution as-a-service
i-nexus is a subscription-based software-as-a-service (SaaS) hosted on i-nexus' secure private cloud. With industry-leading security and knowing that i-nexus holds ISO 27001 accreditation for information security, you can be assured that your data is secure and that your software is always on.
The i-nexus platform
Fully-featured
Explore the features of the fully-integrated i-nexus platform.
Enterprise-ready
See why i-nexus is the solution of choice for the world's largest organizations.

"Before i-nexus, we were struggling with spreadsheets to capture process data and publish performance risk scorecards. Now, i-nexus manages the entire process, from data collection and entry, to automated metric reporting. Enabling our stakeholders to access real-time performance reports is helping to drive continuous improvement into everyone's daily activities."
Hervé Leroy Program Manager, Black Belt Centre at Société Générale
Resource
i-nexus product overview
Enterprise-ready software to drive strategic success. i-nexus helps prioritize, align and manage the initiatives needed to meet strategic goals.
Get in touch
Give us a call to discuss how i-nexus' strategy execution solutions can help you translate strategy into results